WKU Public Radio is part of a new regional journalism collaborative known as the Ohio Valley ReSource. It's made up of public media stations across Kentucky, Ohio and West Virginia. The collaborative will focus on the changing economy in the region and its effect on jobs, healthcare and infrastructure. Each station taking part in the Ohio Valley ReSource is hiring a reporter to contribute to the effort. WKU Public Radio's reporter is Alana Watson, who will be based in the Bowling Green newsroom. The Ohio Valley ReSource is made possible by member stations and through a grant from the Corporation For Public Broadcasting.
WV Gov. Justice Says His Company's Delinquent Taxes Are Now Paid In His State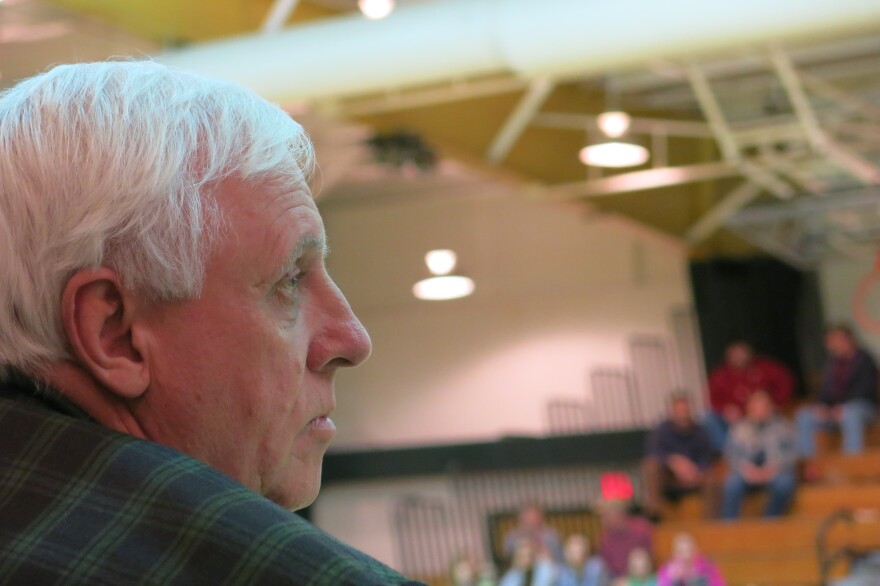 West Virginia Gov. Jim Justice said money his family's coal companies owe in West Virginia has been paid.
At a Monday news conference, West Virginia revenue officials said the obligations from Justice's companies had been paid, including fines and taxes.
"The state is completely and totally satisfied with the resolution of these matters," Revenue Secretary Dave Hardy said.
Justice didn't say how much was owed and paid or whether the debt obligations were reduced as part of negotiations. He also noted it would likely be a few days before the liens were released by the county offices, making the settlement of the debts official.
"I don't know what the amount is, even at this moment," Justice said, noting that his coal business dealings had been handed over to his son, Jay. "I know it's millions of dollars."
Reporting by NPR, Ohio Valley ReSource, West Virginia Public Broadcasting, and Mine Safety & Health News found that Justice's companies owed $15 million in taxes and fines in West Virginia, Kentucky and four other states. The October, 2016, report showed those companies owed more than $12 million in overdue county, state, and federal taxes, including $4.71 million in West Virginia. The companies also owed more than $2 million for overdue mine safety violations.
Justice promised to pay remaining obligations in other states soon, but was not specific as to when.
Hardy and Deputy Revenue Secretary Allen Prunty cited state code when they said revenue officials were unable to discuss the specifics of the transactions made by Justice's company to clear the debt obligations. Cabinet-level secretary positions are appointed by the governor.
The billionaire businessman-turned-politician blamed part of the tax burden on Mechel, a Russian company that bought mining interests from Justice in 2009 before selling them back to him in 2015. However, NPR's Howard Berkes, who has reported extensively on Justice's finances, said on Twitter that the debts belong to Justice's companies and not Mechel.
The governor's debts have been a subject of questions from West Virginia reporters since he took office in January 2017. He had promised to fulfill those obligations multiple times and noted that he is often asked when he would pay the taxes.