For Kentucky's food insecure, pandemic recovery compounded by inflation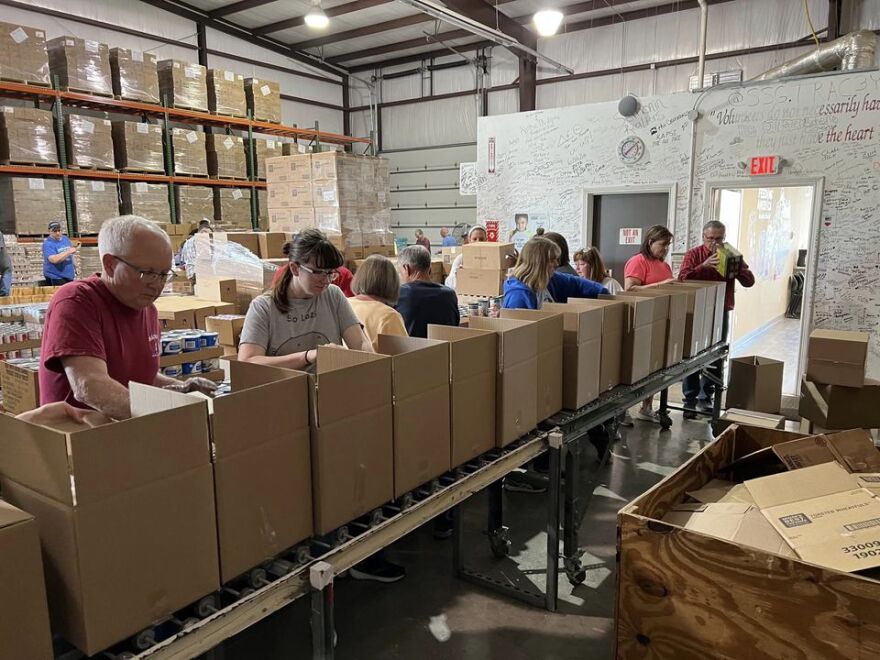 A hunger relief organization in Kentucky says the 42 counties it serves have seen little recovery since the pandemic.
Feeding America Kentucky's Heartland says 139,020 Kentuckians were food insecure in 2021, the most recent year for which data is available. According to the latest Map the Meal Gap report, FAKH's service area saw a slight decrease in overall food insecurity in 2021 compared to the previous year which showed 152,230 Kentuckians without access to an adequate food supply.
The region, however, continues to face persistent challenges related to food insecurity. Executive Director Jamie Sizemore says the pandemic may be over, but inflation is impacting the main factors driving food insecurity.
"The root causes are housing price increases, rent increases, electric increases, medicine, medical, including food at grocery stores," explained Sizemore.
Many food assistance programs available during the pandemic have expired. That's why those on the front lines in the fight against hunger will be paying close attention as Congress reconvenes this month.
The Farm Bill is up for re-authorization at a precarious time, and Sizemore says it's imperative that lawmakers boost funding for the Supplemental Nutrition Assistance Program, or SNAP.
"As a food bank, for every meal we provide, us and our agency partners, nine meals are provided through SNAP," Sizemore told WKU Public Radio. "When those benefits get cut, all that pressure gets put on the charitable food system."
One in eight people is considered food insecure in FAKH's service area that includes central, south central, and western Kentucky. Overall food insecurity ranges from 8.8% in Nelson County to 16.4% in Green County.
Warren County's food insecurity rate is 11.6%, totaling more than 15,000 individuals. Some 27% of residents facing food insecurity don't qualify for SNAP or other government assistance programs. FAKH distributed more than 1.4 million pounds of food in Warren County last year, enough for 1.1 million meals.